We look forward to meeting you!

Join one of these upcoming virtual gatherings for LGB people.
Dealing with Dysphoria—Every Other Wednesday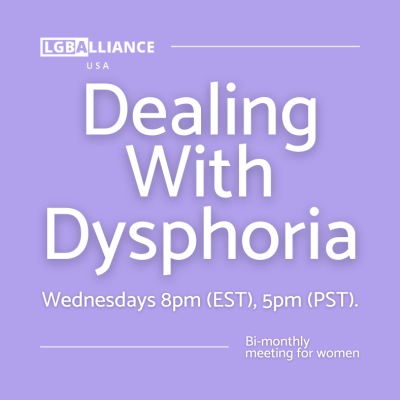 Please note that our dysphoria peer support group is female-only and has a vetting process to ensure members' safety.
To join, please email info@lgbausa.org.
Lesbian Social Club—First Sunday, Monthly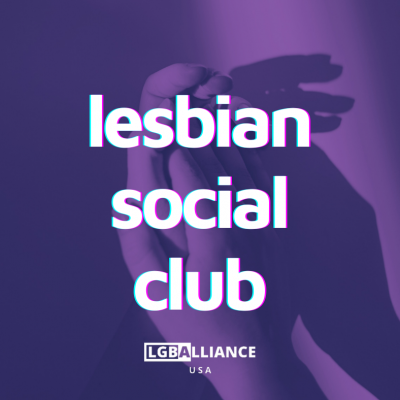 On the Same Page: An LGB Book Club—August 21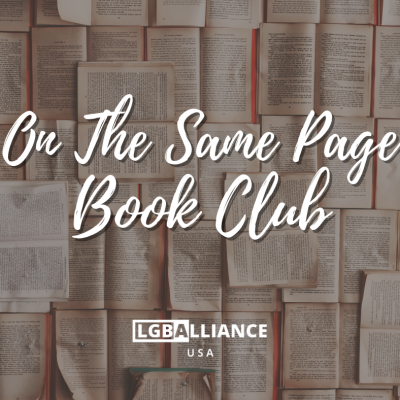 In August we will be discussing Giovanni's Room by James Baldwin. Don't miss out!
LGB Discussions—August 28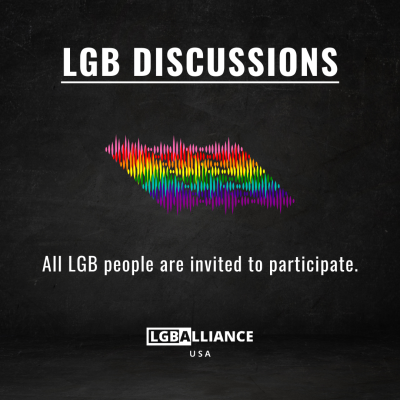 All LGB people are welcome to join us in discussion about difficult topics facing the LGB community.
LGB Neurodivergent—Last Saturday, Monthly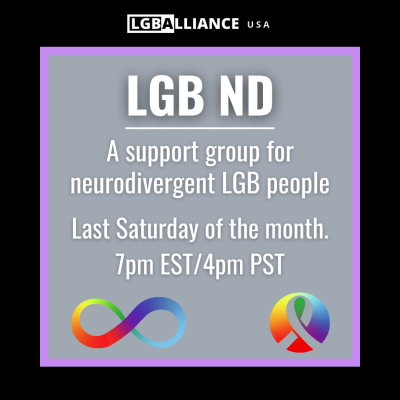 Peer led support group for all same-sex oriented, neurodivergent people.
Are you interested in hosting a group that isn't listed here?
Let us know—we'd love to hear your ideas!