We look forward to meeting you!
Join one of these upcoming virtual gatherings for LGB people. (Events are not listed in chronological order.)
Dealing with Dysphoria—Every Other Wednesday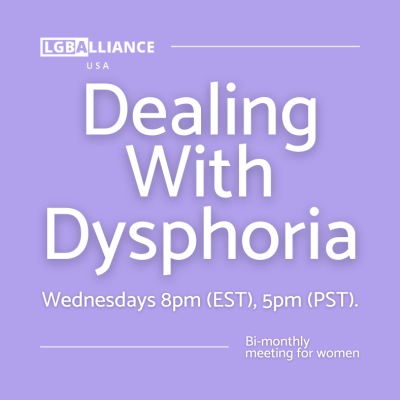 Please note that our dysphoria peer support group is female-only and has a vetting process to ensure members' safety.
To join, please email [email protected].
Lesbian Social Club—First Sunday, Monthly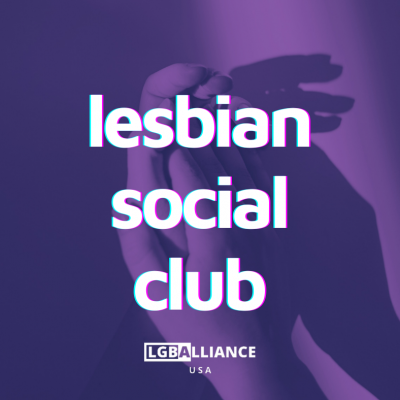 On the Same Page: An LGB Book Club—April 30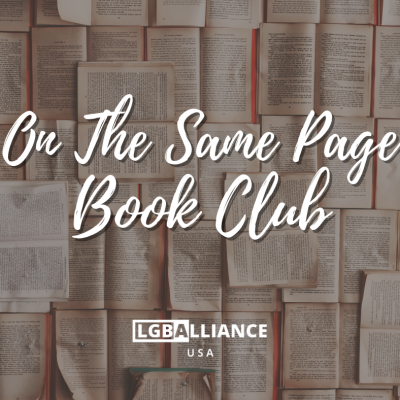 Our next book club will feature Combating Cult Mind Control by Steven Hassan, PhD. Don't miss out!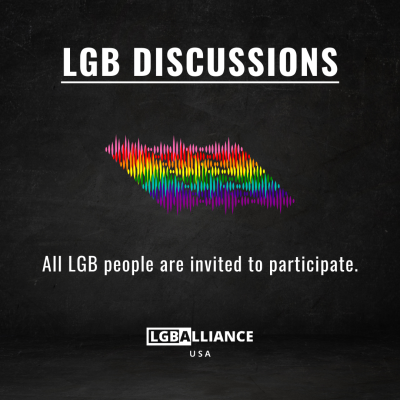 All LGB people are welcome to join us in discussion about difficult topics facing the LGB community.
LGB Neurodivergent—March 25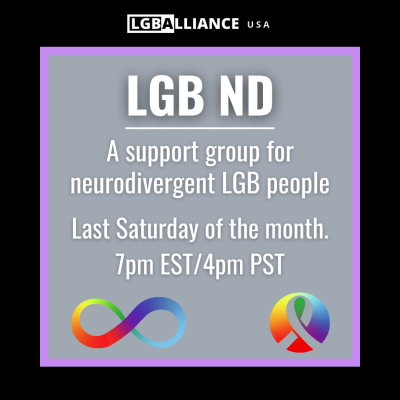 Peer led support group for all same-sex oriented, neurodivergent people.
Sapphic Women of Color Space—April 1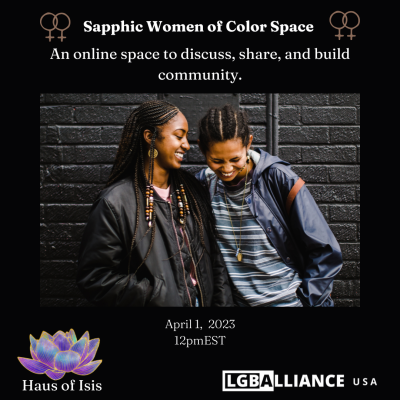 Sapphic Space is a black-woman led online community and discussion space that is designed for women of color who love women to find nourishment in community amongst one another. This is an intentionally curated space that is different from many other spaces which claim to serve our communities. Because this meeting is intentionally curated, we ask that you submit a forum application and schedule a brief vetting call prior to the meeting start time.
Are you interested in hosting a group that isn't listed here?
Let us know—we'd love to hear your ideas!